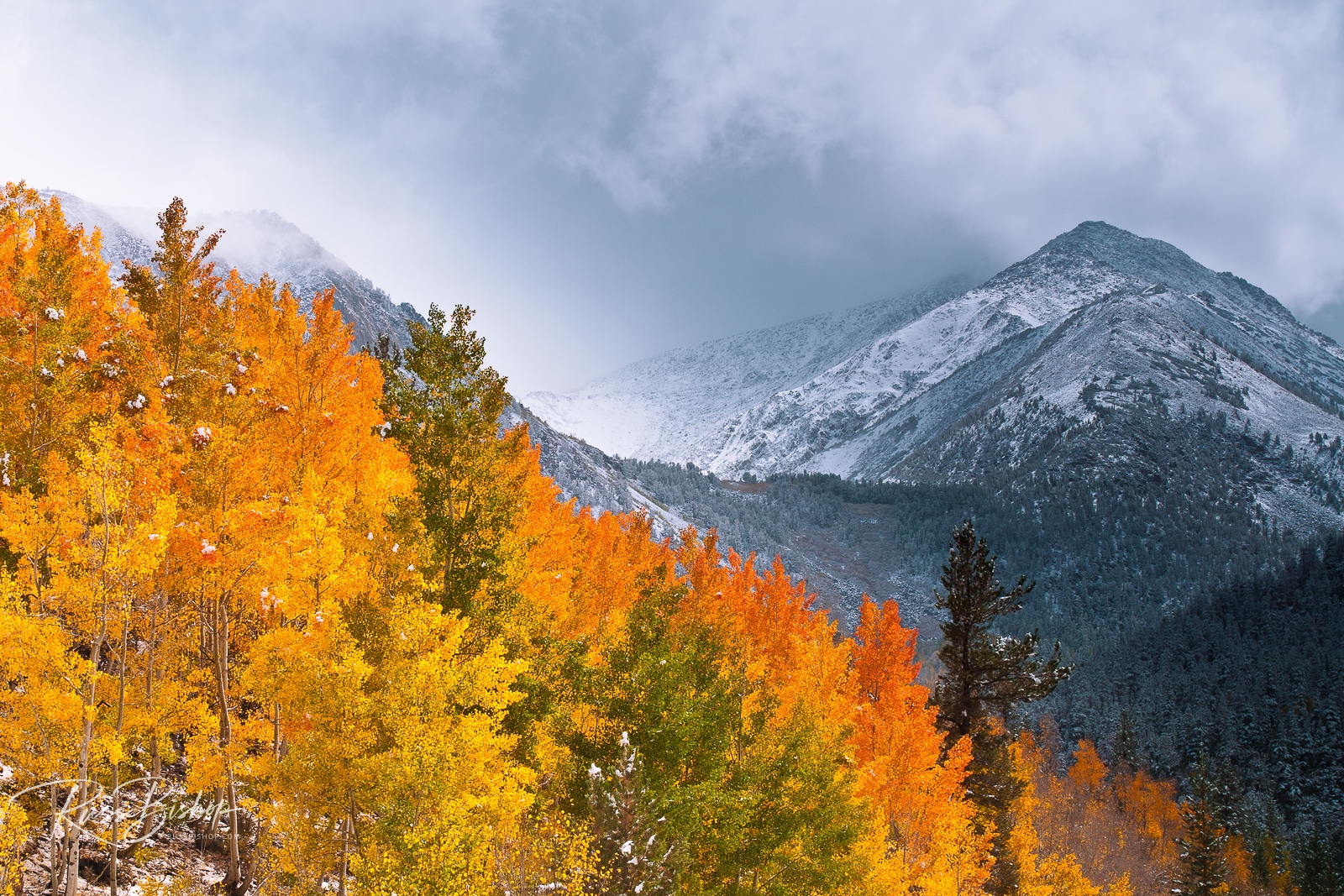 Making great images of fall color obviously starts with the seasonal changing of the leaves. Where and how this happens is dependent upon elevation and temperature and no two years are ever the same. The higher mountains of the west begin in mid-September, eastern hardwoods in October, and the lower red-rock country of the southwest in early November. Once you've settled on a destination and found that great grove of trees the next step is to consider the light.
It might seem like the vibrant reds or yellows before you would be faithfully reproduced by your sensor no matter what time of day, but understanding the quality of the light can go along way towards guaranteeing your success. Using backlight or sidelight when the sun is low on the horizon and illuminates the leaves from behind creates a wonderful warm glow, especially when set against a dark background.
Softlight is another great light source (illustrated above) that occurs when the sky is overcast and acts like a giant studio softbox. Under these conditions, it doesn't matter what time of day you're shooting as the shadows are eliminated and the uniform light both reduces the contrast while intensifying the colors.
So when the scene presents itself, consider the light and don't be too quick to trip the shutter. A slight change in position or a little patience could make the difference between a good image and a great one.
©Russ Bishop/All Rights Reserved