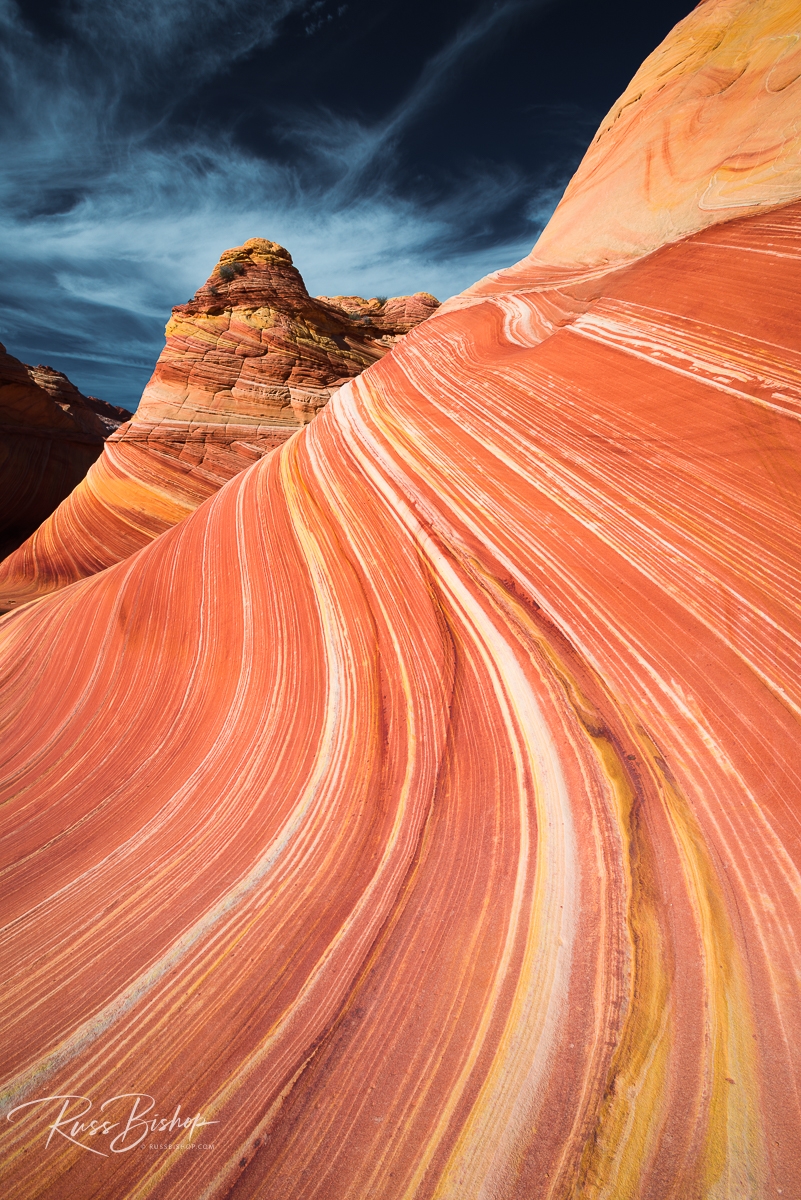 Compelling landscape photography is often comprised of one or more elements that make it stand out from the crowd. Magical light, richly saturated colors, and dramatic vistas can all make for great images, but sometimes we're not rewarded with these sure-fire conditions even after the long hike or waiting out the inclement weather.
Fortunately there are other ways to create visually dynamic imagery when mother nature is not cooperating – namely your lens and your eyes. Perspective is a powerful tool that is limited only by your choice of lens and framing.
A wide-angle lens with both excellent depth of field and a wide field of view can be used to emphasize a foreground element such as a plant or rock within the context of its larger mountain or desert environment. In most cases this also creates an imaginary line directing the viewer's eye across the frame, which in turn adds drama to the composition.
So the next time the elements aren't working in your favor try adding a little visual spice to the composition. A subtle change in perspective can often create leading lines that add drama to a scene, and will entice your viewer to linger within the frame.
©Russ Bishop/All Rights Reserved