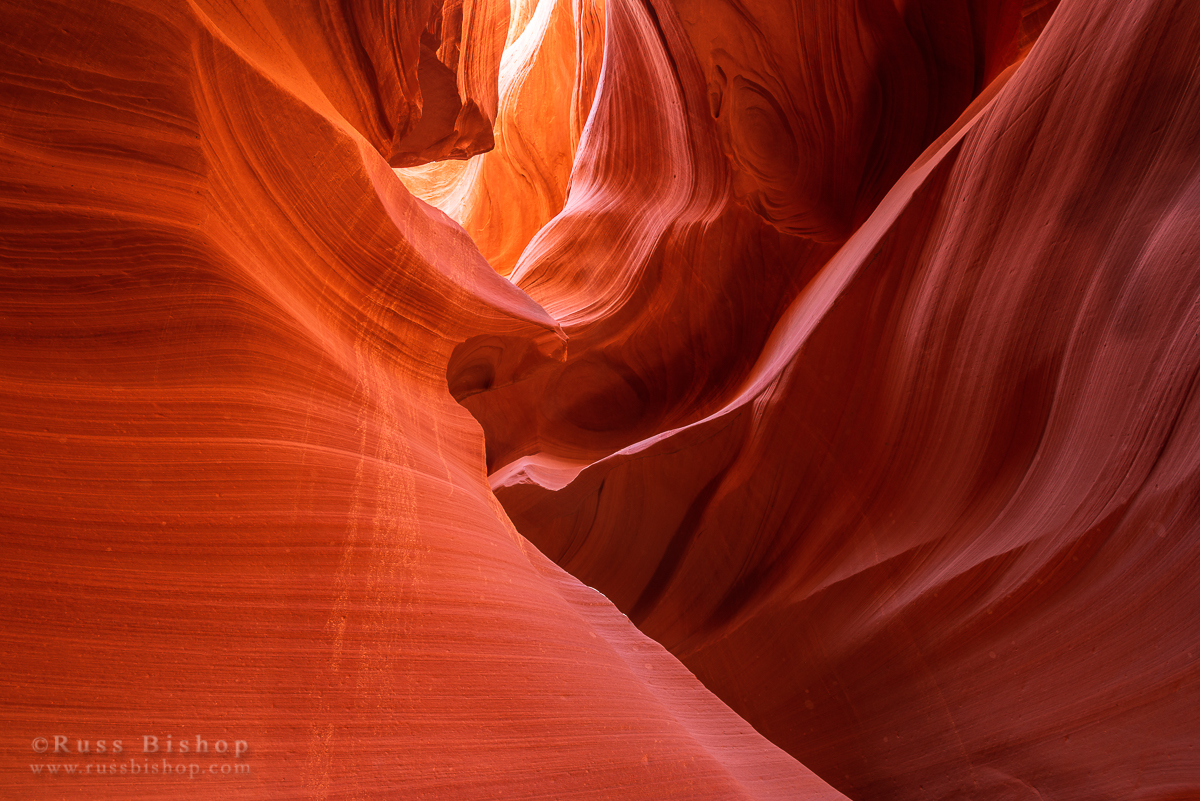 For all the equipment I've purchased over the years, from camera bodies to lenses and filters, the most important tool of my craft is one I've never had to buy. The world of natural light provides landscape photographers with a constantly varied selection from soft light to lightning and everything in between. And best of all there's never a cost.
Unlike a studio strobe, it's sometimes a challenge to harness the light Mother Nature provides. But therein lies the art of outdoor photography – knowing how to work with what you're given or having the patience to wait for something better. In previous posts I've mentioned various ways to work with challenging conditions, but there is one place where the light is constant and never leaves you wishing for more – the indirect, reflected light found deep in the canyons of the Southwest.
Its consistent, beautiful glow could easily be mistaken for artificial light, and its true colors can hardly be discerned by the naked eye in the dark recesses of a slot canyon. In sharp contrast to magic hour, the best time to experience this light is when the sun is high overhead and able to penetrate these deep fissures in the earth's crust. And only when the scene is revealed on the sensor or emulsion do you see the true beauty of the canyon light.
©Russ Bishop/All Rights Reserved